Raising capital for your startup is a crucial task.
But the world of fundraising is so different from a year ago. Even in the last six months, the capital markets have changed drastically.
We are witnessing the highest interest rates in 12 years and some of the harshest loan eligibility conditions in a decade.
Venture capitalists who were ready and willing to team up are now keeping their purses closed tight.
So today, we want to give you some important tips for raising capital. But first, an announcement …
INTRODUCING: The Gild Group & ABA Legal Partnership …
As you might know, Gild has recently merged with ABA Legal in Queensland. That brings new capabilities and expertise to the table for all Gild clients.
So we brought in Tammi McDermott, a Senior Adviser at ABA Legal, to give you her most important tips for raising capital. These come directly from her experience, on the front lines, working with Australian startups. Make sure you have these covered off before launching your capital-raising campaign.
Watch the video or, if you'd prefer to read, we've laid out the tips in this article below:
If you need some help from someone with experience in successful capital raises, contact your ABA Client Manager.
Tip #1: Look beyond equity when considering your options
If you give up equity too soon, you'll have a smaller piece of the pie when it comes time to achieve a full exit event.
Tip #2: Know when a return is expected
This is important. It's likely to be one of the first questions that you're asked when you're asking people to invest in your company.
They need to know when it is likely that you'll be able to either sustain repayments for the debt. Or, if they are receiving equity, they'll want to know when they can expect to receive a return.
Tip #3: Present yourself successfully
A simple tip, but I see too many startups getting this wrong.
Presenting successfully means having your pitch deck designed up by a graphic designer. It means having a united front by your team. And it means having the team behind you to justify the funds that you're asking for.
Tip #4: Demonstrate YOUR investment
This is usually the second question that investors ask when I go to market on the behalf of a client.
Investors want to know what YOU have injected into the company.
And … Sweat equity will not cut it.
Investors want to know that you are standing alongside them and taking some of the investment risk.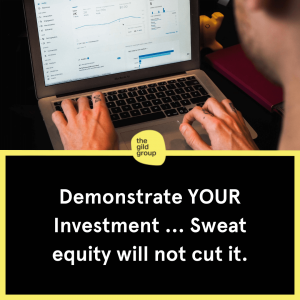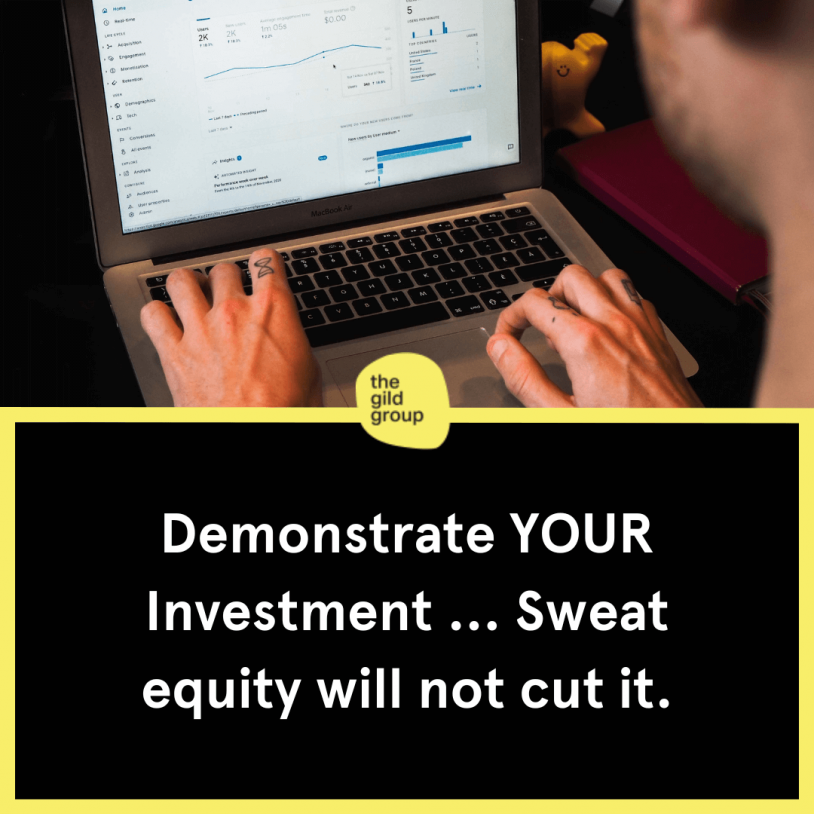 Tip #5: Have market comparisons at the ready
Most clients come to me with cash flow projections at the ready. BUT … Cash flow projection is literally a wishlist item.
Investors scoff at them, even if you've had it professionally prepared.
Investors want to know when they are likely to receive an outcome. A solid market comparison provides them with that reassurance.
Tip #6: What will the funds be spent on?
Have it specified to the level that investors need. What I mean by that is to divide the items between wishlist, spend items and "must-haves".
Ensure that those "must-haves" items support commercialisation and the generation of revenue.
Tip #7: Know.Your.Numbers!
When speaking to investors, they'll ask you questions about your balance sheet and your profit and loss. And they're going to expect you to know the answers to their questions.
Tip #8: Be specific on the amount that you wish to raise
Don't be vague on the amount that you wish to raise, and don't give a range. For example, if you say you want between 2 million and 4 million, the first thing that an investor is going to say is:
"Why do you want 4 million if you can do what you need with 2 million?"
By being specific on the amount that you wish to raise, an investor is likely to have confidence in your ability to achieve your targets.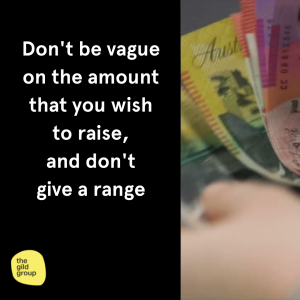 Let's Do This …
If you have these tips covered off, you'll significantly increase your chances of successfully raising the capital you need.
Better still – reach out to us for help. We have the experience and toolkit to make sure you put the best foot forward.