Starting a business can be a daunting task, but with the right preparation and planning, you can set yourself up for success.
One of the most important steps in the process is securing seed funding, which can provide the resources and momentum needed to turn your ideas into a reality.
However, competition for seed funding can be fierce, and it's crucial to be ready to pitch to potential investors. To increase your chances of success, it's important to have a checklist of key items to ensure you're prepared and ready to move forward.
In this article, we'll go over some key things you need to complete while launching your seed round. By following these steps and being prepared, you'll increase your chances of securing the funding your startup needs to thrive.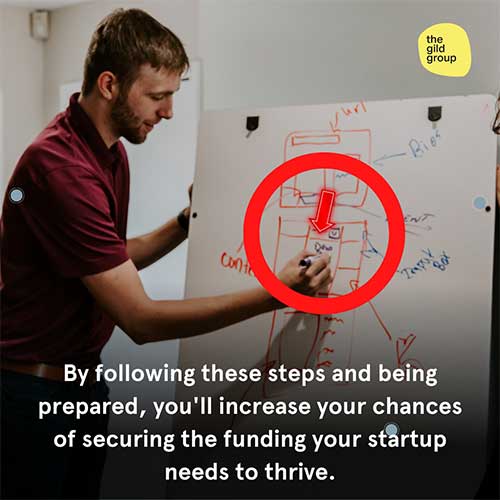 The Checklist: Step-by-step
Make sure you have all the required materials: This includes a deck, one pager, financial model, demo or MVP of your product, and relevant videos. Having these materials in a cohesive, well-presented format will make it easier for investors to understand your pitch.
How much do you need?: Don't start with any preconceived notions of what a "seed round" should be – instead work through a forecast of your costs and potential income over the next 12-18 months to consider how much the deficit is and what buffer is appropriate, in order to determine the amount for the round. How does this compare to the valuation? Do you have other examples you can benchmark to?
Put together a target list of investors: This could include early-stage VCs, incubators, angel investor groups, individual wealthy angels, or any other seed funding sources. Research potential opportunities and know who you will be pitching to.
Nail the Q & A with a cheat sheet: Many of the questions that founders get asked are common, so be prepared by researching and keeping an updated cheat sheet of answers. Keep responses short and to-the-point, as longer responses may be less effective. Be able to articulate why you are raising via a SAFE or direct equity round and the rationale behind this choice.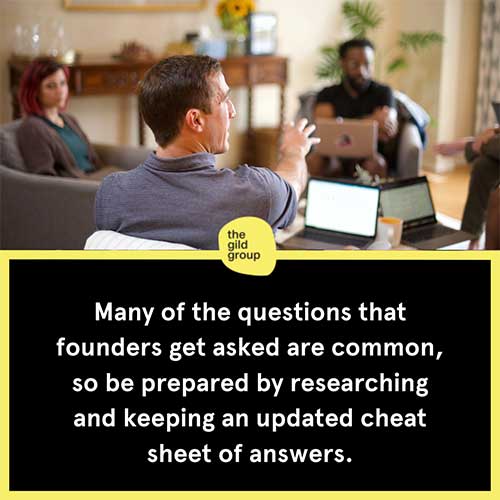 Do your homework on each investor: Maximise the value of your pitch by doing your homework on each potential investor. Stand out by showing that you are the best option for them.
A solid team: Investors will want to know who is on your team and what their experience and skills are. Make sure you have a diverse and talented team in place.
A crystal clear brand identity: Your brand is what sets you apart from your competitors. Be sure to have a cohesive brand identity before seeking funding.
By following this checklist and being prepared, you'll increase your chances of success in securing seed funding for your startup.
Want to go deeper into the art of raising capital? See our video on capital raising here:
[ VIDEO: Raising Capital For Your Startup: The Insider's Guide ]
Need some more advanced help from an adviser who's been there before?
Speak to your Gild Client Manager – we have plenty of experience launching seed rounds and seeing them through to success.