As an artist or entrepreneur, life can be dynamic and fast-moving. So it's super important your finances are managed effectively – without impacting your flow.
As your career progresses, having an adviser that is highly experienced and connected in the industry goes leaps & bounds.
An industry-specialised adviser will:
Ensure you're up to date with the profit your tour is making
Show you how you're stacking up compared to other similar artists
Help to oversee and account for royalties
Show you how to report to your record label or band mates, and advise you on paying your staff
Assist you to structure your business for global recording and touring (handy for when you're blowing up in the US!)
In short, an industry-experienced adviser will be actively involved in your growth as a musician.
But at the same time … the right adviser needs to understand your lingo and be down-to-earth.
Not your typical 'accountant'.
Meet One Of Gild's Key Music Industry Financial Advisers …
One of Gild's Directors, and key music industry financial specialists – Paul Luczak – was invited by CPA Australia to speak about how important it is for music industry professionals to receive SPECIALISED financial advice.
Check out the video here:
What about when you're touring internationally?
So you've just booked an overseas tour, congrats! Just don't forget about the tour financials…
When you're performing in Australia, it is business as usual. But when it comes to touring internationally as a muso, tax can get super-complex.
You'll be required to pay taxes in the country you are touring in!
If this sounds like too many rules and regulations to be across to you, you wouldn't be alone.
Here are some of the things an experienced financial adviser will handle for you, while you're living and breathing the music:
Ensuring you're meeting all of your tax obligations in the country you're touring in.
Keeping records of the taxes you've paid in each country. The ATO will likely want to see proof that you've done so, before you calculate your tax back at home.
Having all of your ducks in a row in Australia, ensuring you're set up correctly and are lodging on-time each year.
Becoming familiar with how tax works in each different country you visit. For example, tour-related costs are only deductible from your tax bill in some countries.
Documenting all of your expenses diligently. The original receipt or invoice is what you need (not copies!)
Luckily, your Gild expert has all the knowledge and insider experience to get your tour finances performing optimally for you.
Now … go out and get the show on the road!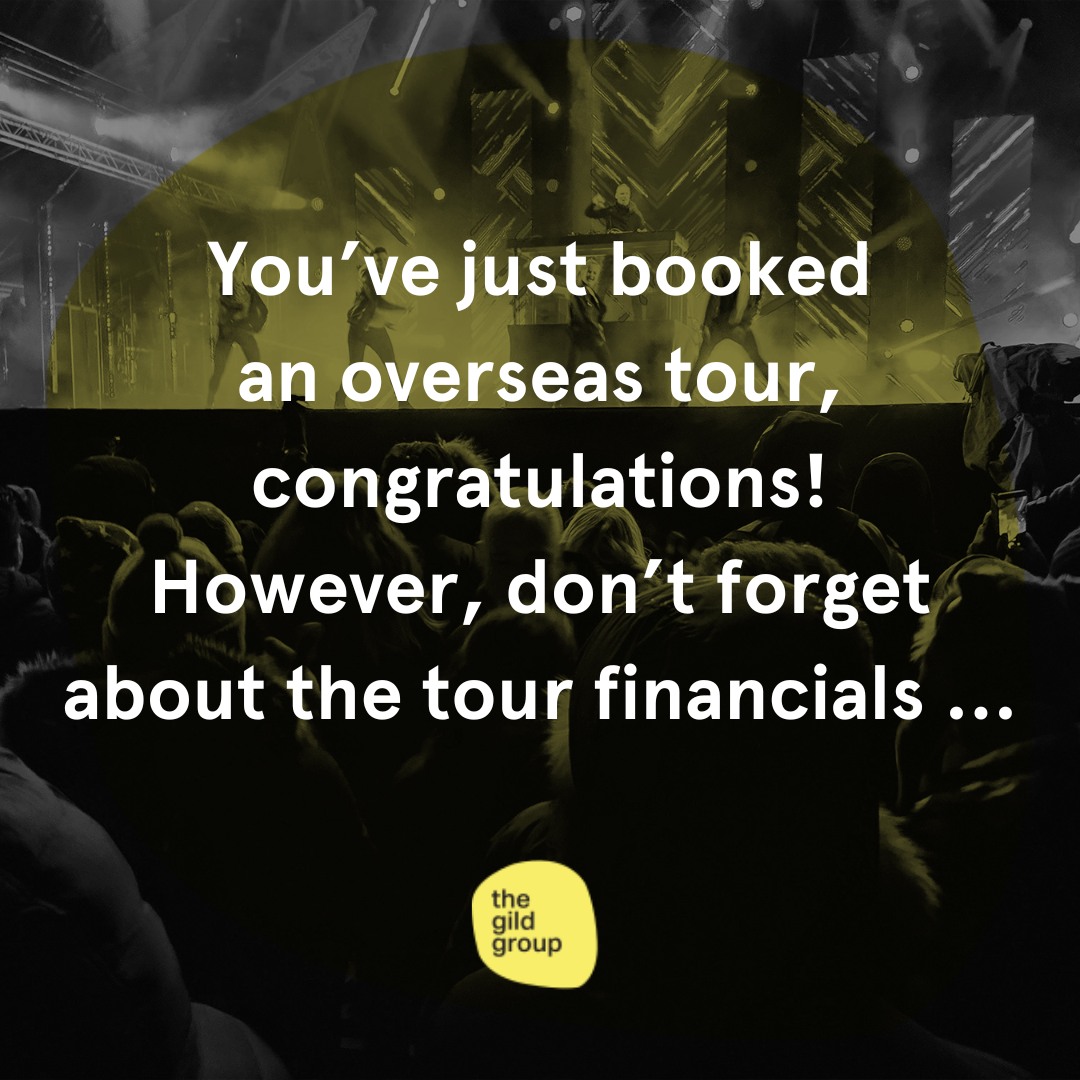 What well known Australian musicians has Gild helped to reach success?
There are too many to name here – and we are on the journey with every Gild music client, from the start, all the way to world domination.
But for now, here are a few Gild clients that are recent ARIA and AIR awards nominees:
Rufus Du Sol
Amyl and the Sniffers
Baker Boy
Courtney Barnett
Spacey Jane
The Teskey Brothers
Charlie Collins
Tones and I
Emma Donovan and The Putbacks
Flight Facilities
Hiatus Kaiyote
… and so many more
Very cool client list, right?!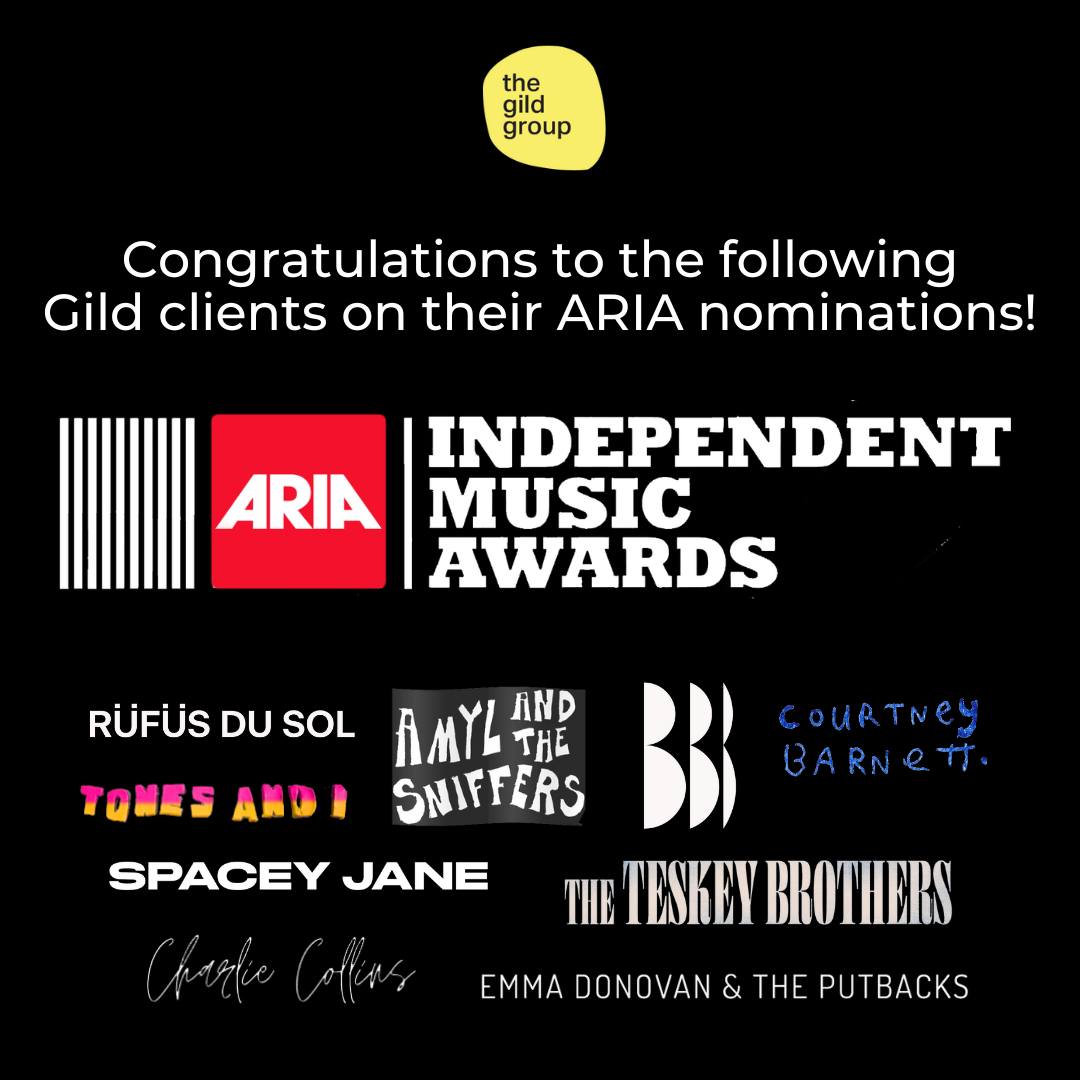 Coda …
When you've got a specialised professional managing your finances or providing advice, you can expect:
* Forward-thinking advice based on what we've learnt working with other artists and professionals in the industry.
* We speak YOUR language. We've been there. Like you, we live and breathe the music.
* We are highly connected in the music industry. This means we can link you up with the right contacts, and create financial opportunities that you can't get elsewhere.
If you're going to dominate as a musician …
Don't settle for generalist financial service advice.
Contact a Gild Adviser here for a casual conversation to learn more